Mission Statement:


Serving
Together
Utilizing the
Lord's
Love

Creating Faithful Followers of Christ

Vision Statement:
A congregation faithfully sharing the Lord's love with our community through prayer, worship, bible study, feeding and healing ministries.
We are a growing congregation and believe that we can glorify God by working together.
OUR PURPOSE: Feeding and Healing God's Children
---
Check out our weekly podcast to hear Sunday's sermon message. 

---
Recent News:
Pastor Kyle has weekly office hours at the church on Wednesdays from 10:30ish-1:30ish.
He is also available as needed any other time, just set-up an appointment with him.
---

All Church Campus Open House
Sunday, April 16th from 2pm-5pm
---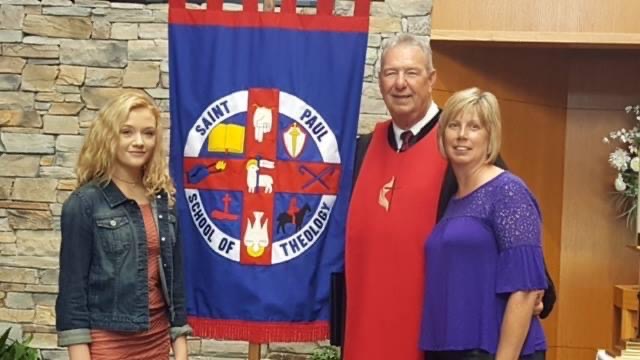 Stull Community of Faith church family is excited to welcome our new pastor, Kyle Scheideman, walk with us on this new journey we are on. Kyle will become our new pastor on January 1st, 2023 with his first sermon at our pulpit on January 8th, 2023 at 11am. Kyle and his wife Sherri live locally in the Berryton area. Kyle has been a pastor for over 20 years.
We look forward to growing in Christ and building our family of Christian disciples, as we work and worship together glorifying God and being Christ's hands and feet in our community. We hope you will join our church family and Pastor Kyle for worship, as we prepare to go back to our restored and updated church sometime after the first of the year.
Please see below the bio that provides an introduction and glance into some of Kyle's interests, experience, and his family.
The Stull Community of Faith Administrative team
---
From the Pastor:
To the Stull Community of Faith church family and community--
I will retire as a Local Pastor from the United Methodist Church after twenty-three years of service in December of this year.
I retired this past June from USD 450--Shawnee Heights after twenty-one years. My service at the school district consisted of: Chief of District Police, high school business teacher, assistant forensics/debate team coach and assistant boys and girls golf team coach.

I am a licensed Kansas funeral director with Newcomer Funeral Service Group in Topeka and am currently seeking my certification in Death & Grief Studies from the Center for Loss & Life Transition; taught by Dr. Alan Wolfelt in Ft. Collins, CO.

Past experiences over the years include being a rodeo announcer and sound guy, DJ, an auctioneer, working on air in radio as a Farm Director, and as an on air personality. I am also a private pilot.

I've studied at Washburn University, St. Paul School of Theology, Kansas City, Baker University, and Fort Hays State University.
I grew up near Scott City, Kansas. I've been married to my wife of thirty-two years, Sherri (Stous) and we reside in our little house on the prairie near Berryton. Our youngest daughter, Abigail, is in her junior year at the University of Kansas studying Sociology. Stacy and his wife, Karin, reside in Manhattan, Peggy and her husband, Jeff, reside in Tonganoxie, and Scott resides in Florida. We also have five grandchildren.
I am a bicyclist, golfer, motorcyclist, former roper, and rider. Together, Sherri and I enjoy camping, gardening, and caring for our small vineyard.
I am looking very forward to assuming the role of Pastor at Stull Community of Faith Church.
I believe that God has great plans for us to make disciples for Him, with transformation and love.
Grace Abound,
Pastor Kyle
---